Congress Center Basel
The symposium will be held at the Congress Center in Basel, Switzerland. Basel is located in the very north-west of Switzerland at the boarders to Germany and France. It can be reached by the Basel/Mulhouse Airport or Zürich Airport (one hour train ride).

If you take tram no. 1 or 2, you can reach Congress Center Basel from the Swiss or French (SBB/SNCF) railway station in 10 minutes or from the German (DB) station (Badischer Bahnhof) in 5 minutes by tram no. 2 or 6.
Official Congress Center Website:
Public transport timetables for Basel:
If you stay in a hotel in Basel, you will receive the free Mobility-Ticket, which gives you unlimited use of all public transport in and around the city for the duration of your stay.
Floor Plans
2nd Floor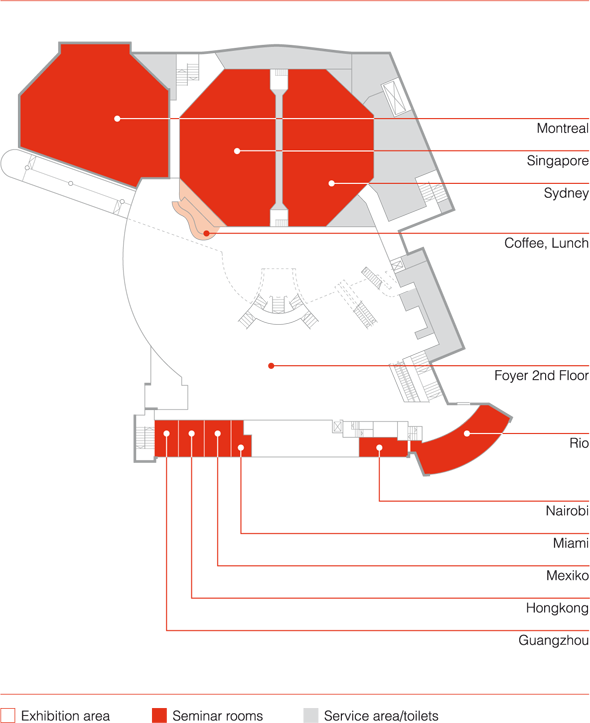 3rd Floor